On Wednesday, we went to a park called Xcaret. Xcaret, which means "small inlet," used to be a Mayan village that is now made into a natural park. 

When we first got to the park, we rented some snorkeling gear and a lifejacket and swam through an underground river...
After the river swim, we took a snorkeling tour on a boat to a few coral reefs...
The scenery was very pretty at the park...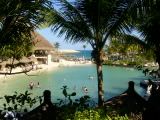 Here is one of the restaurants at the Xcaret park.  I actually got Brandon to try some calamari! But I only told him what it was after he tried it! haha...sneaky sneaky! And, no, he didn't like it of course...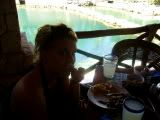 We also went to an aquarium at the park. The turtles and stingrays were huge!...
At the end of the day, Xcaret puts on a show that shows the background of the Mexican culture. The show was awesome...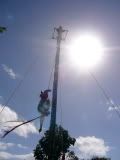 A Day at the Beach
Yesterday we spent all day out on the beach at our resort. They have a lot of activities here to keep everyone entertained: beach volleyball, beach soccer, beach trivia, water basketball, oh and did we mention strip water volleyball???...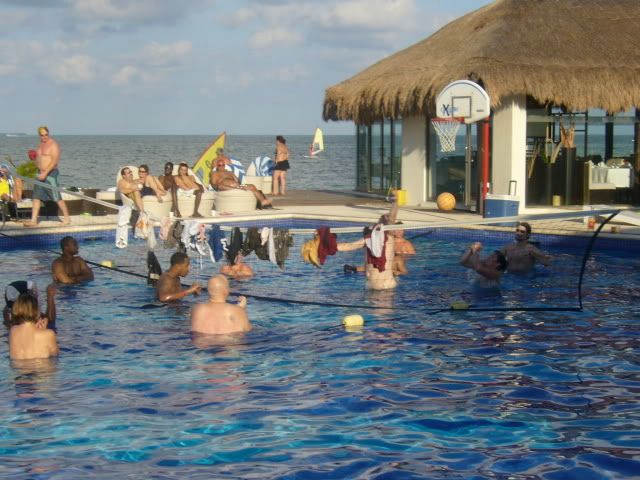 Although it seemed like fun, we just preferred to keep fully clothed near the ocean...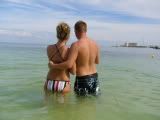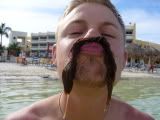 I have been trying really hard to get Brandon's picture with the ocean in the background, but some how other things keep getting in the way!...
Out on the
 Town
Today we decided to take the bus to where the shopping and restaurants were. People here are CRazY drivers! Everyone drives very fast and do not care about anyone else on the road... *interesting fact* -here in Mexico, they do not require people to pass a driving test! People automatically receive their driver's license when they turn 16.
Here we are are at the mall!...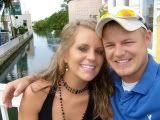 Brandon bought me a new ring! It has an amethyst stone :) ...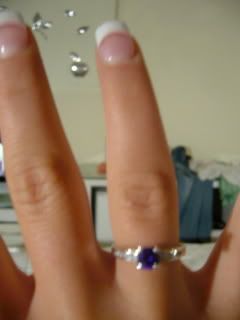 Brandon and Me at Margaritaville for lunch...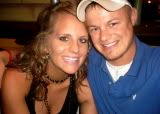 Hasta La Vista! 
Well, since tomorrow is our last full day here in Cancun at Temptation Resort and Spa, we plan to lay out on the beach all day and get as much sun as we can! Hope it's not too cold there in Texas! Miss ya'll! See ya'll soon!